Want a Happier Life? Eat More Fruit and Veggies and Exercise More
| Category: Exercise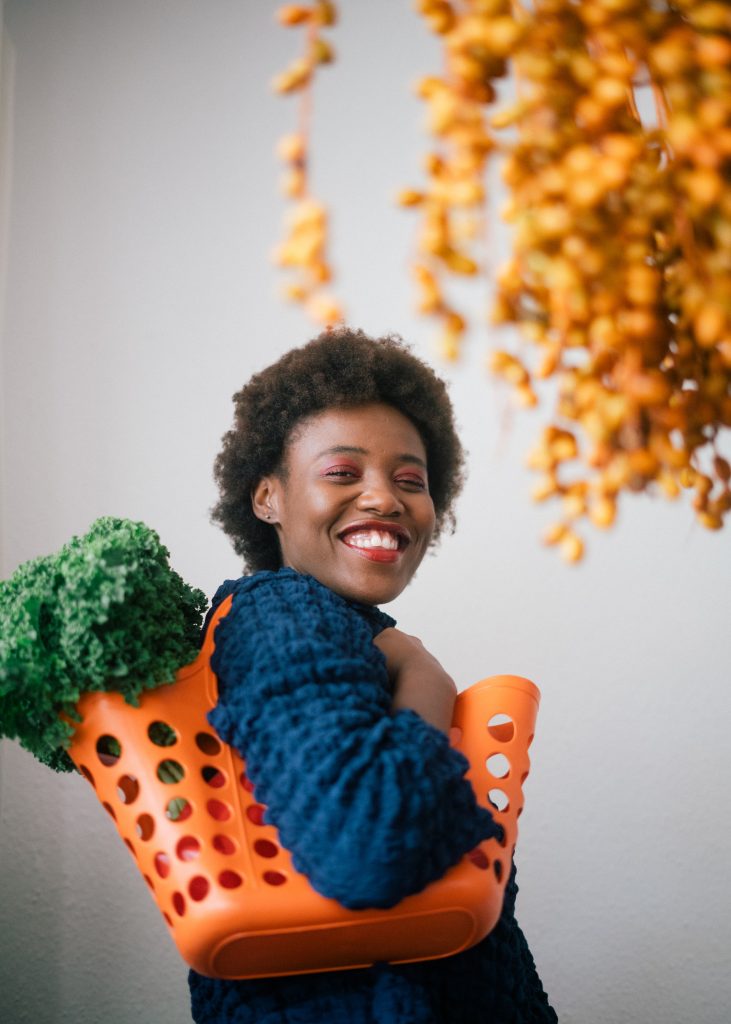 This study made me realize what a difference it would make if I added more fruit and veggies into my morning protein shake. With Covid19 still going strong, I want to find any gems like this to add to my daily routine and create a more optimistic and happier outlook each day.
This study involved 12,385 Australian adults over a 2 year period. Chosen at random, their psychological well-being was also measured. Personal circumstances and income, which of course can influence how happy people feel, were discounted. 85% of these participants had fewer than 3 daily servings of fruit, while 60% ate fewer than 3 daily servings of vegetables. In fact, only a very small percentage, 1.83%, ate, on average more than 5 servings of fruit, and only 7.75% ate more than 5 servings of vegetables.
The researchers found that as the consumption of fruit and veggies were increased, improvements in happiness were seen, up to eight portions a day. It compared moving from unemployment to employment with regards to an increase in life satisfaction within 24 months.
This research showed that it is the consumption of fruit and vegetables and exercising that makes people happy. One of the researchers, Dr. Gschwandtner, said: "Behavioural nudges that help the planning self to reinforce long-term objectives are likely to be especially helpful in maintaining a healthy lifestyle. If a better lifestyle not only makes us healthier but also happier then it is a clear win-win situation."
Did you know that every serving of fruit and vegetables eaten daily can reduce the risk of strokes by up to 40% and some cancers by up to 20%? The recommended amount of fruit of 1 1/2 to 2 cups of fruit daily is consumed by just 13% in the U.S. and less than 9% of Americans eat 2 to 3 cups of vegetables as recommended.
There are current studies regarding antioxidants, suggesting a connection between optimism and carotenoid in the blood. (Carotenoids give fruit and vegetables their distinctive red, yellow, and orange colours) Past research suggests there is a link between B vitamins—found in spinach, Brussels sprouts, and oranges—and serotonin production, one of the chemicals in your brain that helps produce your happy mood.
Study co-author Andrew Oswald, Ph.D., a professor of behavioural science at the University of Warwick in England. states: "Even if you already eat fruits and vegetables, increasing your intake, even more, may produce a bump in happiness."
So what about you? Are you inspired to add more fruit and veggies to that daily shake? Here is a great recipe for just that: (I always add Organic Greens Booster! If you don't like the taste of greens, you can add this greens powder to any recipe and you won't even know it is there. It packs a nutrition punch, with 1 scoop giving 50% of your recommended vitamin K daily intake and other essential nutrients that support cardiovascular and bone health. It is organic and has no artificial colors, preservatives, or sweeteners. Just the best of 1 cup of green goodness, packed in a just over ½-teaspoon-sized scoop. Yes, 1 tiny scoop.) Ask me about it!
Tropical Green Protein Smoothie
Ingredients:
2 scoops Plant or Soy French Vanilla LIfe Shake
1-2 cups spinach, washed
1 cup water or unsweetened milk of choice
¼ cup mango chunks
1/3 banana
Optional: ¼ avocado
Instructions:
Add the ingredients into a blender.
Blend until smooth.
If you find your shake is too thick, you can always add more liquid, little by little, to the blender.
Facebook Comments