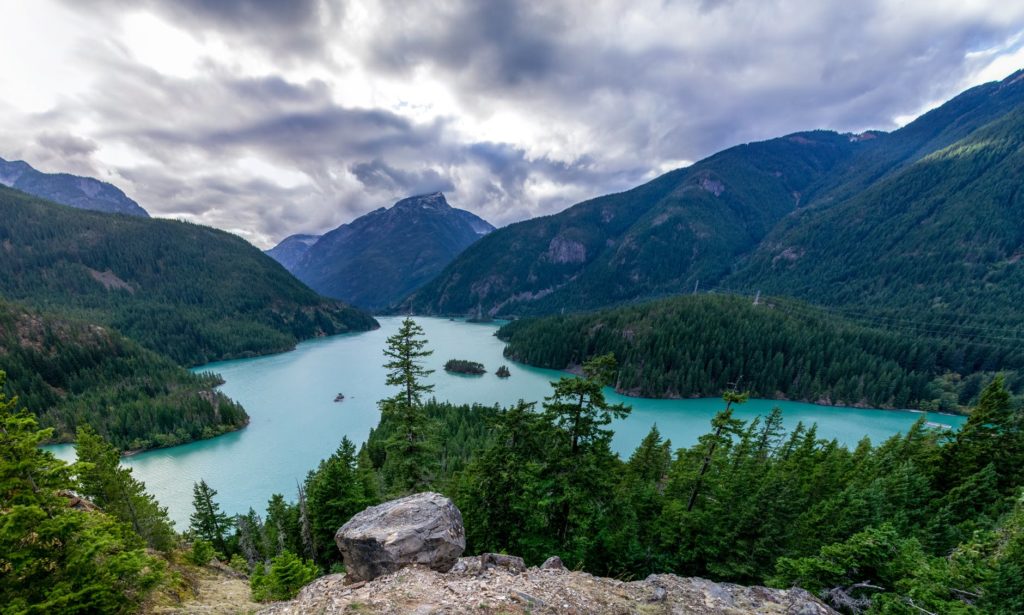 I just came across this post and it brought back so many memories of our family trips to our favorite spot ~ Lake Lure. Since we are still in summer mode, I thought I would post it since it had so many great ideas for fun summertime meals. I also included a recipe for ice cream that sounds delicious and a summer salad. One thing I might mention is Cacao versus Cocoa ~ what's the difference? (The ice cream recipe calls for organic cacao powder). Hope you enjoy the extra grilling tips I added as well since grilling has come under fire for presenting serious health risks.
Technically, cacao refers to the raw, unprocessed pods that come from the actual cacao tree while cocoa refers to the product made when you shell the pods and ferment, dry, and roast the seeds. (The seeds do not start to smell chocolately until they are fermented.) With still more processing and the addition of ingredients like sugar, the cocoa turns into actual chocolate Dark chocolate with the highest cocoa (or cacao) content ~ typically 70% ~ is the best kind. The more cocoa (or cacao) it contains, the more health-giving plant compounds (like flavanols) it contains. Actual pure cocoa is bitter. Chocolate with high cocoa (80% and above) will be loaded with the healthy stuff but will not taste nearly as sweet as your typical candy bar.
Anyway, back to my previous post……
I didn't realize how distracting nature can be when writing a post for my blog until a large ant crawled across my keyboard! At the present time I am sitting on a deck overlooking Lake Lure, a very beautiful setting I must admit. It is a beautiful morning here. I feel very grateful for the opportunity to experience it.
I thought I would keep this post as casual as my week is and focus on the great food we have been preparing (there are presently 12 of us, with 3 more coming today).
I decided to start everyone out one morning with lots of fiber so the night before put some organic steel-cut oats into our slow cooker with some crunchy organic apples and cinnamon. The next morning it was steaming hot and so good. I did add to that meal some cranberry scones with lemon curd and raspberry topping! Another breakfast included omega-3 eggs scrambled with roasted veggies and nitrate-free turkey sausages. Another hit!
One of our dinners included delicious homemade pizzas. Pizza dough prepared in the breadmaker, formed into individual small pizzas, cooked on the grill, then toppings including banana peppers, marinated artichokes, sun-dried tomatoes, feta cheese, mozzarella cheese, fresh basil, black olives, grilled nitrate-free turkey kielbasa, fresh tomatoes, grilled red, yellow and orange peppers and purple onions. Once the toppings were on – back on the grill for the ultimate "melt"….. Oh, my goodness…these were so delicious!
Instead of the usual hamburgers and hot dog fare, we have been incorporating roasted veggies, nitrate-free, hormone-free meat, fresh salads which have included a variety of black beans, red onion, fresh organic tomatoes, crunchy carrots, scallions, a great variety of peppers…..the more colorful the better.
By the way, we all know that grilling is an American favorite, but there are health risks involved. It raises 2 concerns ~ both of them because of chemical reactions. One of these happens when fat drips on the coals and forms nasty little compounds called polycyclic aromatic hydrocarbons or PAHs, which are carcinogenic. That black stuff on those charred meats and fish are loaded with PAHs. Avoid flaming, charring, or blackening, and should it happen, just scrape off all that black stuff. The other ~ and possibly bigger~ problem is a chemical reaction that happens inside of animal foods (meat, chicken, or other poultry) that are kept on the grill for a long time at high temperatures. Compounds inside the food react to high temperatures and crete heterocyclic amines (HCAs) which have been shown to trigger tumors in mice. More than two dozen studies have shown a troubling link between cancer and high consumption of these well-done grilled foods.
Open flames are needed to make PAHs, but any high-temperature heat source ~ propane, for example, ~ can form HCAs. You can reduce the formation of PAHs by not exposing food directly to the heat source and the resulting smoke while grilling. And you can reduce the formation of HCAs by not leaving meat on the grill (or flame) for a long time. Instead, turn it frequently ~ every minute is best. It'll cook just as fast and you will reduce the formation of those carcinogens.
Another tip is to load up with veggies. Eating cruciferous vegetables like broccoli along with grilled meats seems to change the way your body actually metabolizes the chemicals created in grilling. And use marinades. They serve as a protective wall against the heat, and because less fat drips onto the coals, they help to reduce the creation of HCAs. It is suggested that we cook red meat just past the point where it's pink, keep the temperature low, no matter what form of heat you use, use wood chips made from hardwoods (if you do not have a gas grill) as they burn at a lower temperature than softwoods), and use tongs as forks puncture the meat and release juices, which can then splash down on the coals.
We did not fix this particular salad at our Lake Lure trip but wanted to include it as it is great tasting and so healthy ~
Baby Spinach Salad with Fresh Raspberries
6 cups baby spinach
1/2 cup crumbled feta cheese or soft goat cheese
1/3 cup sliced almonds, walnuts or pecans
1 cup fresh raspberries
2 tbsp. raspberry vinegar
2 tbsp. seedless raspberry jam, juice-sweetened
1/2 tsp seeded Dijon mustard
1/2 tsp. raw honey or agave nectar
In a large salad bowl, combine the spinach, cheese, nuts, and raspberries.
In a small bowl, whisk together the vinegar, jam, mustard, and honey or agave nectar. Drizzle the dressing over top of the salad and toss gently to coat. Serve immediately. (4 svgs)
Here is that special ice cream recipe I promised (thank you, Shelley
Marenka)
1 banana, frozen
1/2 cup organic frozen strawberries
1 scoop (3-4 tbsp) Cacao powder (Shelley recommends Novita's)
1/2 cup organic Coconut Cream
1/2 large avocado (or 1 small one)
1-2 scoops Life Shake Protein (your choice of flavor)
1/2 tsp. salt
Dash of pure vanilla extract
BLEND all ingredients in a blender; if too thick, add water for desired consistency.
TOP with organic shredded coconut flakes and Cacao Nibs
Bon Appetit!
Facebook Comments