Some Thoughts About Prescription Drugs And How To Avoid Them
| Category: prevention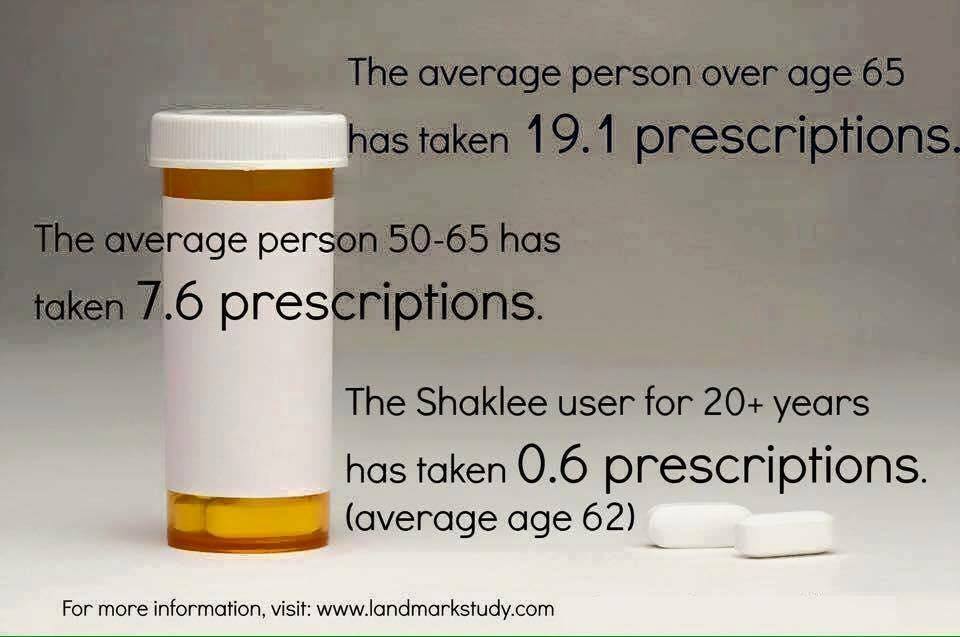 I remember asking my mom one day what all the pills were that she was taking.  The size of her pill box was huge and filled with an assortment of prescription drugs.  She simply said, "Oh, I don't remember honey, I just know I have to take them."  After she passed away, we learned that one of the prescription drugs she was taking was for Parkinson's Disease, something she was never diagnosed with.
She was only 78, much too soon for her to be taken from us.  I was not into prevention when she was alive the way I am now; had I been, I would have made sure to know what drugs she was taking on a daily basis and be more informed about what she was being diagnosed for and why.  I miss her.  I am very grateful that I was introduced soon after her passing  to a nutritional regime that has kept me prescription-free all of these years.   Be sure and check out an incredible study (see picture above) at this site all about this subject.
I continually get  shocked with the tv commercials showing another pharmaceutical company pushing us  to buy their product.  Just listening to the disclaimers at the end of each ad is very disturbing.  It actually sounds worse than the condition itself.  I never gave this any thought when my mom was taking those drugs, but looking back, I know that played a part in her death.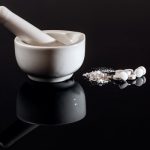 Drugs such as asthma meds and bronchodilators for children, meds that stimulate the central nervous system  like Ritalin, and those used to treat ADHD for teens and of course antidepressants and cholesterol-lowering drugs for those over 60 are some of the most prescribed of prescription drugs.  And, of course we cannot dismiss the drugs used for pain ~ The most powerful prescription painkillers are called opioids, which are opium-like compounds. They are manufactured to react on the nervous system in the same way as drugs derived from the opium poppy, like heroin. The most commonly abused opioid painkillers include oxycodone, hydrocodone, meperidine, hydromorphone and propoxyphene.
I just read a recent survey stating  that those individuals without health insurance use prescription medications much less.   I just recently asked someone if they would be interested in a product that would reduce cholesterol naturally but was told that because it was not covered by insurance, they were not interested.  Acquiring prescription drugs has become a less expensive and much more convenient option.
We know that all these medications come with side effects.  Last year, billions of dollars were spent on statin drugs to lower cholesterol,  most of which could have been avoided by making bigger changes in diet and lifestyle, with no side effects.  This, of course, must be a personal decision.  I think we all need to know the risks, costs,  and benefits  of whatever course we take.
Changing a lifestyle is not easy.  
Studies have linked eating a typical Western diet—filled with processed meats, packaged meals, takeout food, and sugary snacks—with higher rates of depression, stress, bipolar disorder, and anxiety.   Eating more fresh fruits and vegetables, cooking meals at home, and reducing our intake of sugar and refined carbohydrates are all great beginnings.  Quality supplements can help fill the gaps in our daily meal choices as well.   Go here to have your own personal health assessment on what would work best for you.
A study in The New England Journal of Medicine reported that those who exercised in addition to changing their diet showed greater reductions in their LDL cholesterol ("bad" cholesterol") than those who only modified their diet…certainly both are better alternatives than taking a statin drug with so many side effects.
Just as understanding the value of regular oil changes and tune-ups on our cars, we know that this preventative maintenance protects our investment.  More valuable than a car, of course, is our bodies.   Preventative health maintenance can make a huge difference in both the state of our health and of course save us many dollars down the road.   Keeping ourselves in optimal health with great food choices, exercise, and wise supplementation to fill in those nutrition gaps  sounds like a good prescription for me!  What about you?  What preventative measures are you taking each day to avoid those prescription drugs?
Facebook Comments