Plant A Tree ~ Preserve The Health of People And The Planet
| Category: Healthy Home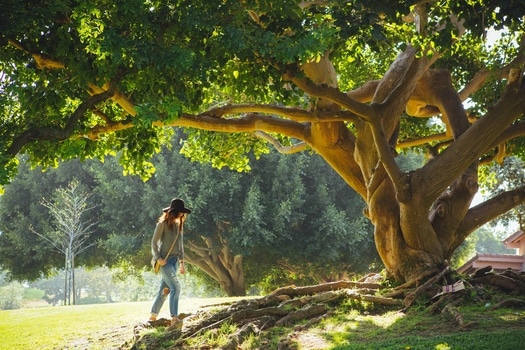 Did you know that National Arbor Day is April 28th?  I am particularly fond of this day as I have received the benefits of Arbor Day trees ~ they were just little sticks when I received them and now they are flourishing trees in our landscape.    I have 4 flowering trees as well that I have been growing in large pots that I plan to have my daughter  plant in her own landscaping project at her new home.  Go here to learn more about receiving your own free trees to plant.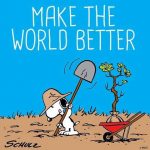 The following came from the blog that Arbor Day Foundation puts out.  (Be sure to click on the link and read about the history of Arbor Day and the beautiful results that it has brought.
This year marks the 145th anniversary of Arbor Day. Since 1872, people have set aside a special day dedicated to tree planting. To celebrate Arbor Day, first lady of Nebraska Susanne Shore joined us at Arbor Lodge State Historical Park, the former home of J. Sterling Morton, founder of Arbor Day.
Morton founded the tree planter's holiday because of his own admiration of trees. It's estimated that he planted as many as 10,000 trees during his lifetime — many of which were rare varieties including heirloom apple trees — on his estate that later earned recognition as an arboretum.  The mansion stands as a historic attraction and landmark of the origin of Arbor Day.
On the inaugural Arbor Day more than one million trees were planted in Nebraska. The benefits these trees provide will have a lasting impact for many Arbor Days to come.
Want to lower heart rate and blood pressure, reduce stress hormone production, boost the immune system, and improve overall feelings of wellbeing?    Forest bathing—basically just being in the presence of trees—became part of a national public health program in Japan in 1982 when the forestry ministry coined the phrase shinrin-yoku and promoted topiary as therapy.  Just be with trees. No hiking, no counting steps on a Fitbit. You can sit or meander, but the point is to relax rather than accomplish anything.  Sounds good to me!
Don't forget to your own trees ~ join the Green Belt Movement (started by Nobel Peace Prize winner, Wangari Muta Maathai in 1977).  Here is a  very inspiring site to learn ways in which you can be inspired by her work and contribute in many ways yourself.  Enjoy!
He that plants trees loves others besides himself.       Thomas Fuller
Facebook Comments