Pay Cuts ~ Is This Affecting You?
| Category: Earn Online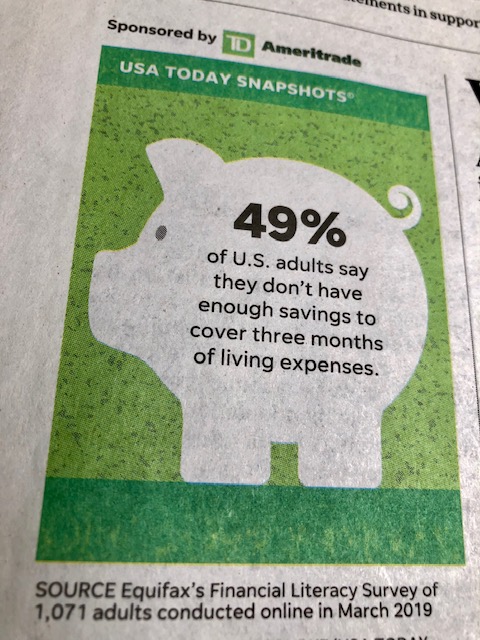 Labor Department figures show that in April, the vast majority of unemployed Americans ~ 18 million ~ said they were on temporary layoff or furlough. Although 40% have returned to work, according to Gusto, a payroll and benefits provider to more than 100,000 small businesses, of those, 29% have come back to fewer hours or lower wages. "When they come back, it doesn't mean they're coming back to a rosy picture," says Sarah Gustafson, Gusto's lead data scientist. "They're kind of getting a double whammy."
Does this sound familiar? Do you fall into this category? Even the highest-paid workers have been hit by pay reductions, with 13.4% of employees in the top 20% based on wages experiencing salary cuts between March and June, according to the University of Chicago-ADP study. It is no wonder that workers' greatest retirement fears include outliving savings and investments, cuts in social security and declining health/long-term care. Did you know that 49% of U.S. adults say they do not have enough savings to cover three months of living expenses?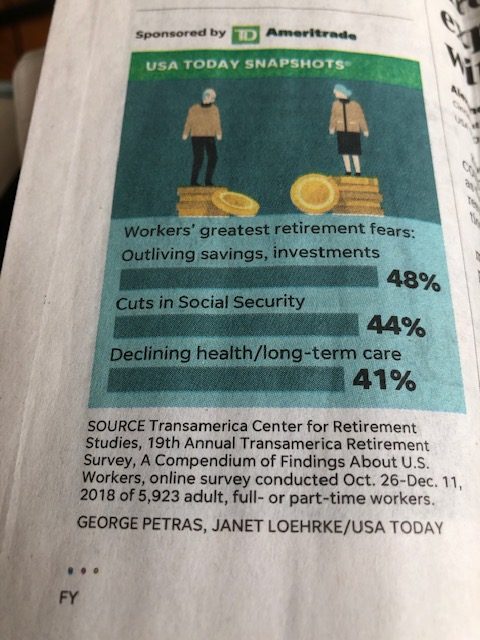 A study by Intuit, a business and financial solutions for small businesses, has predicted that by 2020, 40% of American workers will be independent contractors. This could create the biggest economic shift in our lifetime. With 70% of all working Americans making less than $50,000 a year, economic security becomes a primary concern. So the question is, in this new economy, is it better to become an entrepreneur or is it safer to work for someone else?
If you have ever considered becoming an entrepreneur (I like to call it my "Plan B"), I would like to suggest starting an online business in an expanding market. Spending online continues to rise each year and online businesses continue to see explosive growth. Here are 5 great reasons to start online:
It's affordable
It's simple
It's profitable
Very low risk
You can keep your present job
There are several options to begin an online business which may include becoming an Amazon reseller, freelance work online, becoming an affiliate marketer, a distributor in the networking industry or become a SAAS (software as a service) company. All of these come with pros and cons. I am suggesting becoming a distributor in the networking industry for the following reasons:
Low cost to get started
Small learning curve
Product research and development are handled by the supplier
Shipping and fulfillment are handled by the supplier
You can earn residual income
You meet some great people
Most companies have great incentive plans
Did you know that the networking industry has been around over 60 years and has over 20.5 million people involved in the direct selling industry in the U.S.? The Direct Selling Association reports that network marketing is now conducted in more than 100 countries around the world, with more than 56 million people participating. So what are the benefits of this industry?
You are not held back by a position or rank in the company
Everyone has an equal opportunity to earn as much as anyone else
You are compensated based on your own results
If you join a stable Network Company that offers high quality products, great compensation plan, simple to follow system, and you put in consistent effort, your chances of success are very high. But again, your success depends on you. As I present this to you, millions of people are going online spending billions of dollars on the kinds of products and services found in our market every day. And it is predicted that this number will sky rocket into the trillions as our society ages and people turn to preventative and natural alternatives to look and feel better and live longer. So starting a business today that serves these needs gets you in a huge expanding market.
I prefer and recommend this market because many of the products are repeat use products, it's health oriented, it's expanding, it helps people look and feel better and it has a lot of fun and positive people in it. Other benefits include tax benefits, earn expense-paid trips, Dream Rewards car program, friends and fun and equal opportunity.
If you join my team I offer training and support! You will have access to:
Free weekly live training and one-on-one coaching
An info-packed training center
Our engaged Facebook community
The same powerful online marketing system I use
Want to learn more? If you would like to learn more about the online business I run and recommend, then you will want to join me for a free guided tour of my online classrooms. Just go here to check it out. I look forward to meeting you there!
Facebook Comments