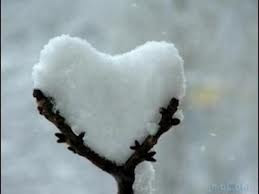 Valentine's Day is just around the corner and sweet treats come to mind. Instead of piling on that extra amount of sugar here is the first step to a healthy heart ~
Choose anti-oxidant rich chocolate (in moderation of course) Be sure and choose chocolate that is 70% Cocoa. Cocoa contains flavanols, a type of flavonoid that is only found in cocoa and chocolate. Flavonoids are naturally occurring compounds that occur in plant foods that act as antioxidants and help counteract free radicals in the body.
Need a snack? Instead of choosing processed foods with added sugar, calories and fat, shop for delicious fruits and vegetables, filled with fiber to curb cravings and fill you up. On a budget? Try purchasing these frozen or shop at your local farmer's market. One of my favorites is peanut butter on celery!
Feeling stressed? Try taking some time out to breathe and relax. Yoga, meditation, walking in nature ~ all can help calm your nerves and even lower your blood pressure. Prayer and meditation (which frequently reduce stress and tension) strengthens the soul and thereby the body.
Take that extra 30 minutes a day (perhaps lunch break or after dinner?) to have a leisurely walk ~ work up to a more strenuous routine which can have a healthy effect on your heart.
What's for dinner? Wild caught salmon is a good heart-healthy choice. Choosing fish 2 times a week is recommended by the American Heart Association and many other health organizations to get the omega-3 essential fatty acids, including EPA and DHA, naturally found in small, cold-water fish. (to make sure Ray and I get this each week we regularly take an ultra-pure pharmaceutical-grade omega-3 essential fatty-acid). Ask me about it. Fish high in mercury to stay away from include Shark, Tilefish from Gulf of Mexico Swordfish, King Mackerel, Orange Roughy, Marlin and Big Eye Tuna.
Another great source of omega 3's or ALA (alpha-linolenic acid), great for heart health, are unsalted, raw nuts ~ for example, pecans, almonds, peanuts and walnuts. Try them on your breakfast cereal, sprinkle on salads or just eat as a snack.
How big is your plate? Portion size is extremely important for heart health. Make sure to fill your plate with nutrient-rich foods such as fruits and vegetables and much smaller portions of foods that may be high in sodium and fat. An example of a serving size for meat would be 2 to 3 ounces (imagine a deck of cards) and limit pasta and rice to just 1/3 to 1/2 cup.
These are just a few suggestions to keep your heart healthy. Have some of your own? Please share!
Facebook Comments