Let's Lose Those Holiday Pounds!
| Category: Exercise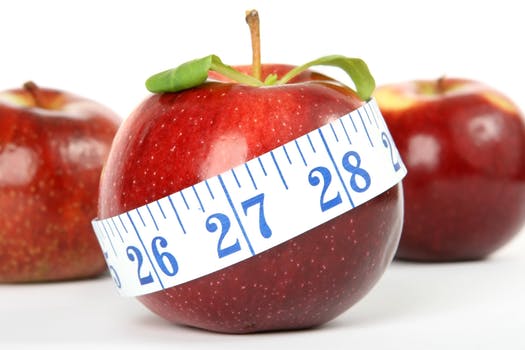 For many of us that eggnog at the neighbors, holiday cookies galore, potlucks, more food gifts, more parties, more everything have taken a toll.    Many of us choose weight loss as our #1 New Year's Resolution to combat those recent pounds we just put on.  This might be a positive move as according to researchers at the National Institute of Health, most Americans NEVER lose that weight they gain during the winter holidays and these pounds add up year after year, thus making that holiday weight gain an important factor in adult obesity.
To counteract this, here a few tips to help us on our way to losing those extra pounds.  (Let's imagine a day at the beach even though summer is far away!)
 substitute soda water for soda
 take the stairs whenever possible
 snack on fruit instead of processed food
 order a side salad instead of those french fries
 get some friends together to support each other in exercising and losing pounds together.  (Studies  actually   show that you are more likely to succeed when you start a weight-loss program with friends)
 work out in multiple ways (study showed those who did were less likely to have shorter  telomeres – a sign of   aging quickly)
 Dr. Oz recommends you do not share your goal to lose 10# on Facebook or with all your friends  ~ just confide    in one for support and as you succeed, then share your achievements with others
An exiting program to help you feel healthier in just 7 days is called "The Healthy Cleanse,"  which combines a Shaklee supplement plan, along with a diet of unlimited vegetables, fruit, and water for seven consecutive days.  This allows the body to rest, cleanse and be nourished so that it is better able to function at its optimum levels, helping you to feel healthier in 7 days.  It's simple, convenient and the perfect way to jumpstart your weight loss program and is designed to
Help your body detoxify naturally†
Support healthy digestion*†
Increase energy levels*†
Help manage hunger*†
Help improve sleep quality
Once you've completed your Healthy Cleanse Program, you'll want to transition to the Shaklee 180 Starter Kit, a simple, healthy weight program to continue your journey to a leaner, healthier you.
This customizable two-meals-a-day kit contains all you need for your first 2 weeks of the program including two Life Energizing Shakes, one box Shaklee 180 Snack Bars, a Shaklee 180 Metabolic Boost* supplement and a Vita-Lea® multivitamin supplement — to help you lose the weight and learn how to keep it off.
The Life Energizing Shake has leucine which is an amino acid that signals your body to keep muscle.  If you lose muscle mass your metabolism slows down and you burn fewer calories per day.   Leucine is an amino acid which our body does not produce.    Pound for pound, muscles burn more calories than fat ~ even in your sleep.  There are leucine-rich foods:  legumes, egg whites, lean portions of meat and poultry, most types of fish, peanuts, dried spirulina, and the Shaklee Shakes,  Meal-in-a-Bars, and snack bars.
When you keep muscle while losing body fat, the number on your scale may not decrease as fast as you would think.  Losing fat will lead to a greater loss of inches ~ which is what you really want.  The other benefit to keeping muscle is that it keeps your metabolism strong which means you are less likely to gain the weight back. And remember ~ real changes happen over weeks and months (not hours and days) so let your favorite pair of jeans be your guide to gauging real progress!
Hope you found these tips helpful ~ let me know if you are interested in the Healthy Cleanse progam and I will accompany you on your weight-loss journey!  Meanwhile check out these 7 Big Secrets to Losing Weight here.
Facebook Comments