Interested in a Second Income?
| Category: Earn Online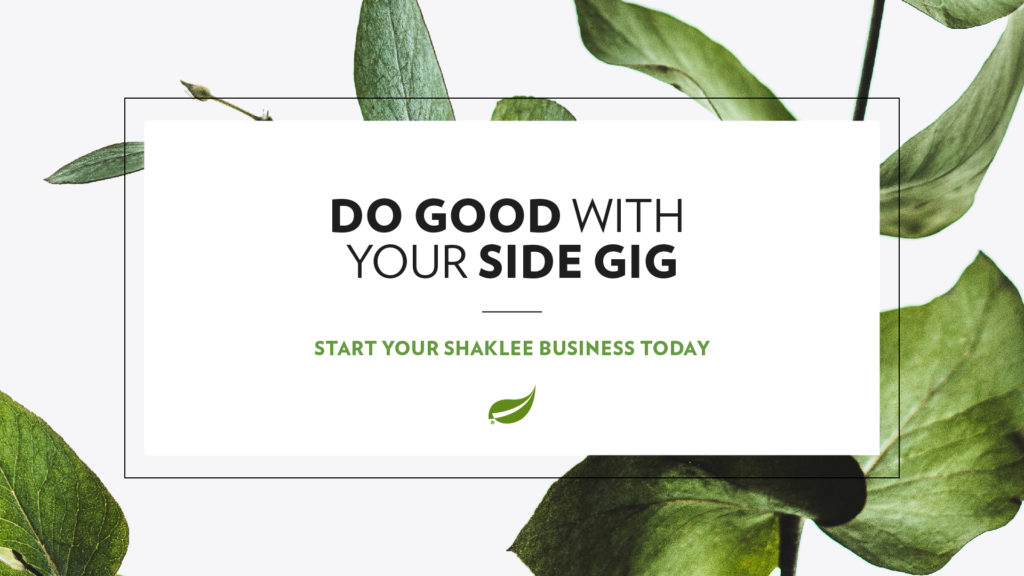 If you have ever considered having a "side gig" to earn some extra income, now is the time….Even famous investors like Robert Kiyosaki and Warren Buffet say that joining a Network Marketing company makes good business sense.
Here are the benefits of joining this industry:
1. You are not held back by a position or rank in a company
2. Everyone has an equal opportunity to earn as much as anyone else
3. You're compensated based on your own results
4. If you join a stable network marketing company that offer high quality products, great compensation plan, and a simple to follow system and you put in consistent effort, your chances of success are actually very high.
At Shaklee, we believe anyone who loves our products should be able to share them.
As a Shaklee Distributor, you'll get a simple, proven system for sharing our products and the resources you need to prove you can make a living out of being living proof.
Simple
A straightforward, proven system for sharing.
Flexible
You decide what your income goals are and how much time you want to dedicate.

Social
It's social – it's about people, conversations, and community.

Mobile
Anytime, anywhere
OPTIONS:
1 Start with the Prove It Challenge
Best way to start with Shaklee Nutrition.
Get your essential tools for success for FREE.
NOW only $159 – SAVE $49.95!
2 Start with the Distributor Welcome Pack
No Distributor Join Fee January.
Get your essential tools for success for FREE.
SAVE $49.95!
Interested? Contact me at joanne@joanneestes.com or 919-929-4534 or go here to purchase. For more information about this incredible opportunity go here. A great way to begin the new year!
Facebook Comments