Don't Wait To Make Healthy Choices
| Category: prevention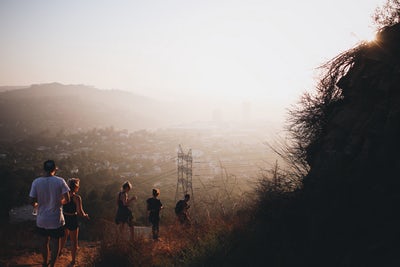 According to a recent study, having higher than normal cholesterol and blood pressure before age 40 can raise your risk of heart disease later in life.
Oftentimes we are not concerned about health issues while we are still "young." However, this study, published in the Journal of the American College of Cardiology, showed that a level of "bad" cholesterol of 100 mg/dl or higher as a young adult, was associated with a 64% increased risk for coronary heart disease later in life.
Included also in this study, a systolic blood pressure of 130 mm Hg or higher was associated with a 37% increased risk of heart failure later in life and diastolic blood pressure of 80 mm Hg or higher was associated with a 21% increased risk.
Dr. Andrew Moran, a principal investigator at Columbia University Irving Medical Center in New York and senior author of the study, states: "Our results show that waiting until middle age or older years to improve diet and exercise can't always reverse the cumulative damage made during young adulthood."
This made me go back to my recent post all about Millenials facing chronic illnesses. Highly processed foods, environmental toxins, digital technology addiction, lifestyles, etc. were all listed as factors in this dilemma.
My own health began to deteriorate as I approached my 50's. I do believe if I would have been more proactive with my lifestyle in those years between my 20's and 40's, I would not have faced that. Fortunately, I was able to regain my health with a supplement program and lifestyle changes.
In my 70's I have experienced a few health setbacks, but I still feel so much more in control. I feel fortunate that at my age I am only taking one prescription, and working very hard to even eliminate that.
I realize how difficult it is to imagine poor health when one is young but just as we are told to put savings away for our senior years, we need to "bank" these younger years with healthy choices. If you fall into this range of being 40 years or less, now is the time to make those healthy choices to live and look better longer. Of course, I might add it is never too late to make the change.
I have an excellent e-book that will might be of interest to you in this journey. Just go here to download it. Enjoy!
Facebook Comments