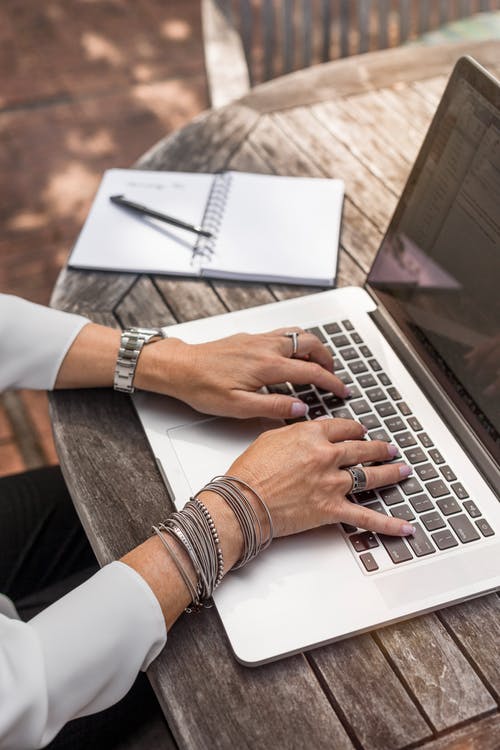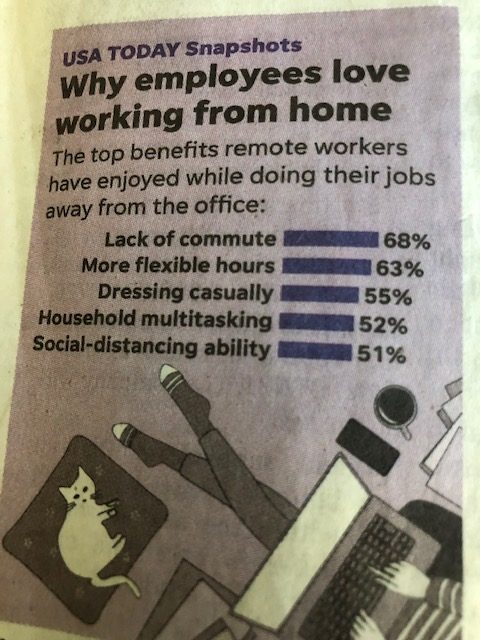 This has been an interesting time for workers who have had to stop their commutes and literally work from home. But has that been an advantage? According to this small graph apparently so. A whopping 68% preferred not making that commute every day. We all know that wardrobes have become much more casual and flexible hours are a plus.
I have not been impacted by this as what I do was always working in a work-at-home environment. Enjoying these benefits mentioned above was something I have become accustomed to. What about you? Are you one of those who had to stop the commute and work from home? And if so, how have you found it to be?
When I look back to when I made the decision to work at home it all focused around my health. I had always been interested in nutrition and when I began to have my own health issues I was drawn to the health and wellness industry. Fortunately I was introduced to a company that not only helped me with my health, it offered me an opportunity to jump in and share with others the benefits of the products. That created my work-at-home job that now, 26 years later, I am still involved with. Because health is at such a forefront now in many people's lives, my business has grown.
My focus is still on health and wellness but I now also want to encourage others to look into the possibilities this company offers as either a "Plan B" to supplement their present income and/or look at it as a career plan. By building my business these past years it has provided my husband (who is now retired) and myself the extra income over Social Security, a real benefit for us.
Even if you are working at home already but need some extra income, I would love to show you how just a few hours a week can develop into something for your future. And if you are at home and in need to supplement your earnings, it is also a great opportunity to do just that. The health and wellness business is growing. This company also includes anti-aging skin care products, environmentally safe green cleaners, safe and effective weight-loss products – all of which are growing.
If this interests you at all, please feel free to contact me and I will set up a time to personally show you how it all works. I look forward to connecting with you.
Facebook Comments