Can Stress Lead to Dementia?
| Category: Brain Health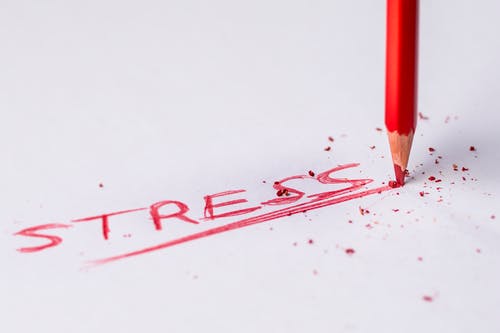 We all know how detrimental stress can be to our health.  But can it actually lead to dementia?  The hormone cortisol is the one connected with stress and as our stress increases, our body's production of this hormone increases.  Continuously high cortisol levels have been linked to long-term health impacts.
Dr Linda Mah, the lead author of  published research carried out at a research institute affiliated to the University of Toronto, said: "Pathological anxiety and chronic stress are associated with structural degeneration and impaired functioning of the hippocampus and the prefrontal cortex, which may account for the increased risk of developing neuropsychiatric disorders, including depression and dementia."
This research was specifically looking at the neural circuits in the brain linked to fear and anxiety.   Everyday episodes of fear and stress experienced when one is faced with a driving test, for example, do not affect us.  It is when the stress and anxiety become long-term and affects our immune, metabolic and cardiovascular systems which then can cause damage to the brain.  The good news is that Dr. Mah believes that this type of stress-induced damage to the brain is "not completely irreversible."  Exercise, mindfulness training, and cognitive behavioral therapy are just a few interventions that not only can reduce stress but decrease the risk of developing neuropsychiatric disorders.
So, what are your strategies to reduce stress?   One way I stay calm is by listening to Dr. William Tuttle's piano music, particularly his CD called  Ocean Prayer ~ a meditative album created to relax and heal.    I highly recommend it.  The first time I heard him play was on our 50th Anniversary Cruise ~ it was an amazing experience and whenever I hear his music  I am taken back there to those peaceful sounds of the piano and the ocean waters.  I also love this natural product that not only promotes a calm relaxed state within 30 minutes but all without drowsiness and offers nutritional support, containing a key ingredient called Beta-sitosterol, known to blunt that cortisol response that can cause so much damage and affect our long-term health.
I discovered a great blog site devoted to strategies to reduce stress.   They even offer a  Stress Test to find out how much distress you are carrying right now and offer simple, sustainable, self-care techniques, tools, strategies and solutions.
Let's all work at staying calm and keeping that cortisol in control.  I would love to hear how you are handling stress!
Facebook Comments